We have a host of book clubs started, so take your pick below for the time or group that best suits you, or set up your own club and propose your own time by contacting us. Remember that a 15% discount on club picks will be offered to those who join a regular book group at the store!
Starting Your Own Book Club
We've had a number of people express interest in starting their own book club. While Cornerstone Books does not initiate new clubs, we'd be happy to host your group once you organize. To help, we've included a Book Club Sign-Up Sheet that you can post on the store corkboard, or anywhere else you'd like to solicit members. Add your idea, your moderator, and then simply post the form on the board. Once you have enough people, contact the store to reserve your time and place in the cafe. Remember that all book clubs meeting in the store receive a 15% discount on their club picks.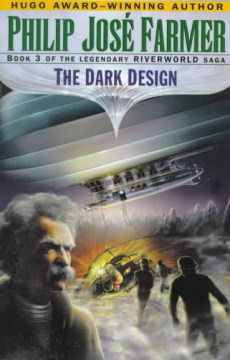 The Science Fiction Book Club
1st Thursday at 7pm
(Next Meeting: Thursday, May 7 at 7pm)
Contact Us!
This long-running club in the North Shore has a special focus on science fiction.
This month's pick is The Dark Design by Philip Jose Farmer: "Genghis Khan, Alice, Sir Richard Burton, Mark Twain, Peter Frigate, and millions of others mysteriously resurrected on the planet Riverworld wander along the planet's twisting river in search of the master beings who brought them all back to life."
The Daytime Book Club
2nd Tuesday at 11am
(Next Meeting: May 12 at 11am)
Contact Us!
This new club is open to anyone who would like to meet during weekdays rather than in the evening. It's open to one and all and any book is fair game! Come join us for a a leisurely morning discussion.
This month's pick is The House at Sugar Beach by Helene Cooper: "A New York Times special correspondent presents a full-length memoir based on her acclaimed "African Odyssey" cover story for The Wall Street Journal, in a personal account that traces her childhood in war-torn Liberia and her reunion with a foster sister who had been left behind when her family fled the region."
Cornerstone Book Club
2nd Wednesday at 7pm
(Next Meeting: Wednesday, May 13 at 7pm)
Contact Us!
The first book club founded at Cornerstone Books, we read everything from fiction to biography to current events to mysteries.
This month's book club pick is The Reincarnationist by M.J. Rose: "After surviving a bombing in Rome, photojournalist Josh Ryder is plagued by strange memories from an ancient time that instruct him to save a woman named Sabina, and desperate for answers, he consults an expert on past life experiences."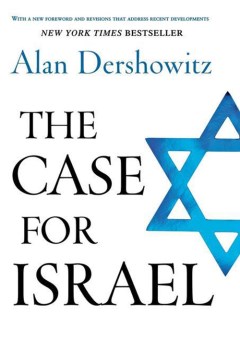 "Israel at 60" Book Club
The 2nd Thursday of Every Other Month at 7pm
(Next Meeting: Thursday, July 9 at 7pm)
Contact Us!
This club on the North Shore is meeting to celebrate the year-long celebration of the 60th Anniversary of the State of Israel. This book club meets once every other month to discuss the literature and non-fiction works about Israel.
This month's book club pick is The Case for Israel by Alan M. Dershowitz: "One of America's leading attorneys offers an impassioned defense of the state of Israel, arguing that, although the country is not perfect, it remains the only outpost of democracy in the Middle East, answering critics who accuse Israel of being an imperialist power and documenting the facts about the nature of the conflict between Israel and the Palestinians.""
Movie Book Club
3rd Friday at 7pm
(Next Meeting: Friday, May 15 at 7pm)
Contact Us!
Here's how it will work: earlier in the month, we'll pick out a book that has been adapted for a movie and read it. Then, later that month, we'll get together in the cafe to discuss the book, then watch the movie to see how the two compare.
This month, we'll be watching and reading The Bostonians by Henry James: "Olive Chancellor and Basil Ransom, cousins, clash, when Olive wants Verena Tarrant to use her eloquence for the woman's movement, and Basil wants Verena to give up politics and marry him."
The North Shore Book Club
3rd Saturday at 3pm
(Next Meeting: Saturday, May 16 at 3pm)
This long running book club meets on the 3rd Saturday of every month.
This month's pick is Woman on the Edge of Time by Marge Piercy: "Connie Ramos, a woman in her mid-thirties, has been declared insane. But Connie is overwhelmingly sane, merely tuned to the future, and able to communicate with the year 2137. As her doctors persuade her to agree to an operation, Connie struggles to force herself to listen to the future and its lessons for today."
History Book Club
4th Wednesday at 7pm
(Next Meeting: Wednesday, May 27 at 7pm)
Contact Us!
This club meets on the 4th Wednesday of every month at 7pm.
This month's pick is Lion in the White House by Aida D. Donald: "A masterful portrait of America's first modern president reassesses the life and political career of Theodore Roosevelt and examines his diverse accomplishments, including his dedication to environmental preservation, the improvement in economic and social conditions for ordinary Americans, the construction of the Panama Canal, and his receipt of the Nobel Peace Prize."
Wine, Travel and Food Book Club
Last Friday at 7pm
(Next Meeting: Friday, May 29 at 7pm)
Contact Us!
For those who love to talk and taste food and wine from around the globe, this is the club for you! We'll be sitting down together once a month to discuss books featuring the romantic places that inspire great food and wine. We're looking for some guest speakers at this club as well, so keep an eye out.
This month's pick is Not Becoming My Mother by Ruth Riechl: "Reflects on the author's mother, focusing on her early life as a bookstore owner and housewife and the diaries she kept which had been retrieved by her daughter after her death."